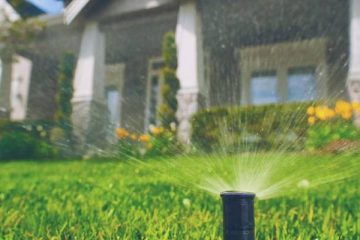 Installing plumbing in your garden requires a decent amount of thought to ensure you get things right. If you're not careful, poor garden plumbing can cause all sorts of problems.
Although we always suggest working with a professional, the truth is that most garden plumbing isn't that difficult. As long as you're careful and pay attention to what you're doing, you shouldn't have any problems installing things like sprinklers and garden taps.
With this in mind, we've put together a short list of the top things to consider before plumbing in the garden. These include:
Create a Clear Plan Before You Start Work
If you're interested in adding things like sprinklers or garden drippers, the first thing you should do is create a clear plan of the work you're planning on doing. Sit down with a piece of paper and a pencil and create a rough sketch. Think about:
The location of different elements.
Whether or not you have the skills to complete the job.
Where you're going to lay water pipes.
Overall, creating a clear plumbing plan will help ensure the job goes smoothly. If you need inspiration or additional help, a quick online search will get your sorted.